«Prev
From Jun 25, '19 to Jul 25, '19
Next»
5776
THE SIEGE OF CRICKET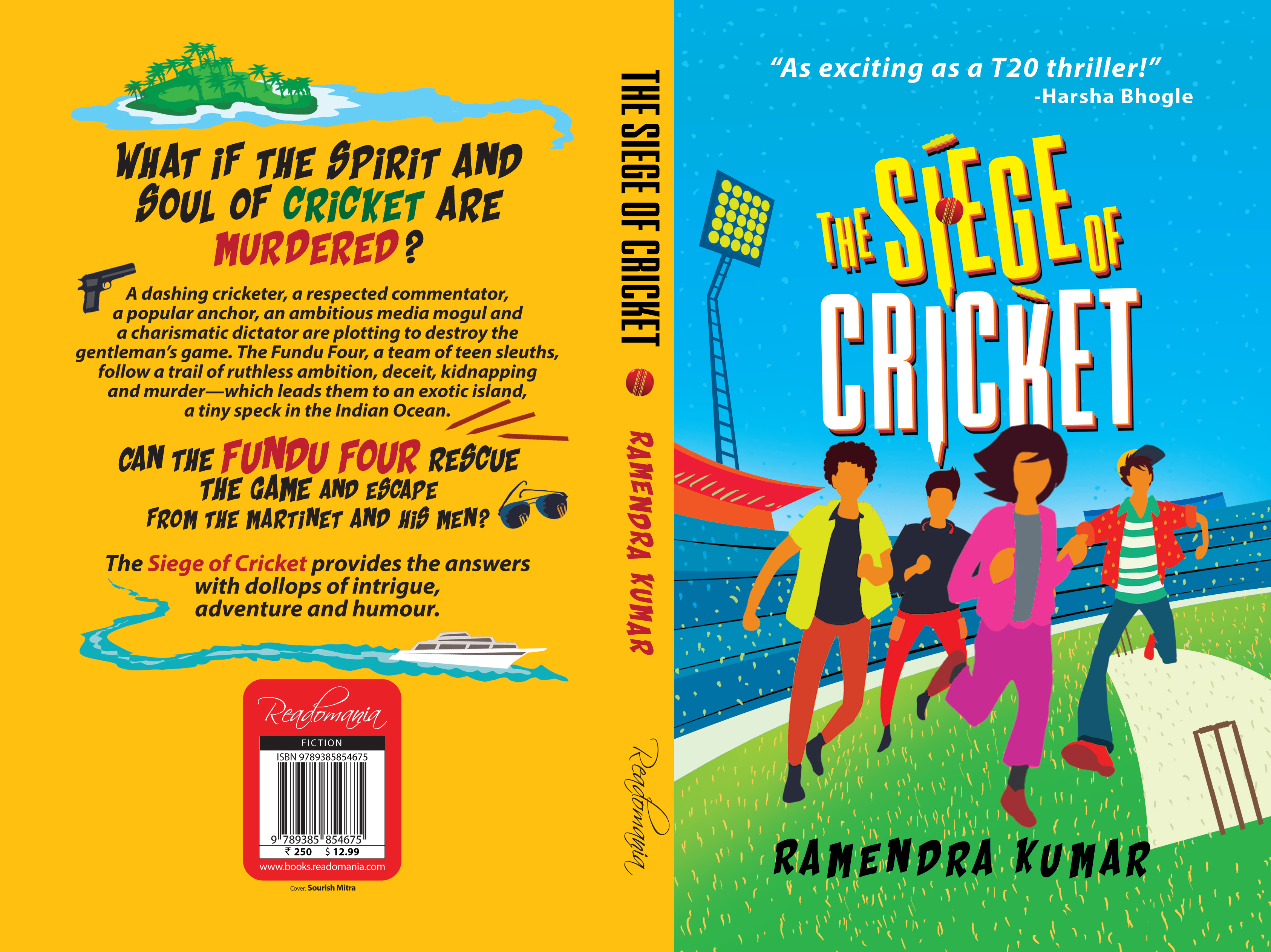 Sun Jan 27, 6:00 PM
Lamakaan open cultural space
About the book THE SIEGE OF CRICKET
A dashing cricketer, a respected commentator, a popular anchor, an ambitious media mogul and a charismatic dictator are plotting to destroy the gentleman's game. The Fundu Four, a team of teen sleuths, follow a trail of ruthless ambition, deceit, kidnapping and murder—which leads them to an exotic island, a tiny speck in the Indian Ocean.
Can the Fundu Four rescue the game and escape from the martinet and his men? The Siege ofCricket provides the answers with dollops of intrigue, adventure and humour.

About Speaker:
Ramendra Kumar (Ramen) is an award winning writer with 35 books in English and translations in 29 languages.
Ramen's work has found a place in several text books as well as national & international anthologies. A much sought after inspirational speaker & story teller, the writer has been invited to participate in Sharjah Children's Reading Festival, Jaipur Litfest (Outreach), Hyderabad Litfest, Bookaroo, etc. The writer had the privilege of chairing two sessions at the 36th IBBY Congress held in Athens recently.
Ramen who did his schooling from HPS, Begumpet is working as Chief of Communications, Rourkela Steel Plant.