Upcoming Events
«Prev
From Sep 24, '19 to Oct 24, '19
Next»
6252
Local solutions to global risk!
Tue Sep 24, 7:30 PM
Lamakaan An Open Cultural Space
Climate change is a global problem. It is a contemporary problem. It may seem counterintuitive, but the solution to this modern global problem is in local, indigenous knowledge based, community driven, de centralized water management.

Speaker Rajendra Singh is an Indian water conservationist and environmentalist from Alwar district, Rajasthan in India. Also known as "waterman of India", he won the Magsaysay Award in 2001 and Stockholm Water Prize in 2015. He runs an NGO called 'Tarun Bharat Sangh', which was founded in 1975.

Entry Free
All are welcome
6292
Indian Photography Festival 2018
Wed Sep 25, 5:30 PM
Light Craft Foundation
As part of the Indian Photography Festival - Hyderabad 2019, we would like to host a Talk and a slideshow/ projection of the photographs.
6401
Kirigami, Paper Art & Designing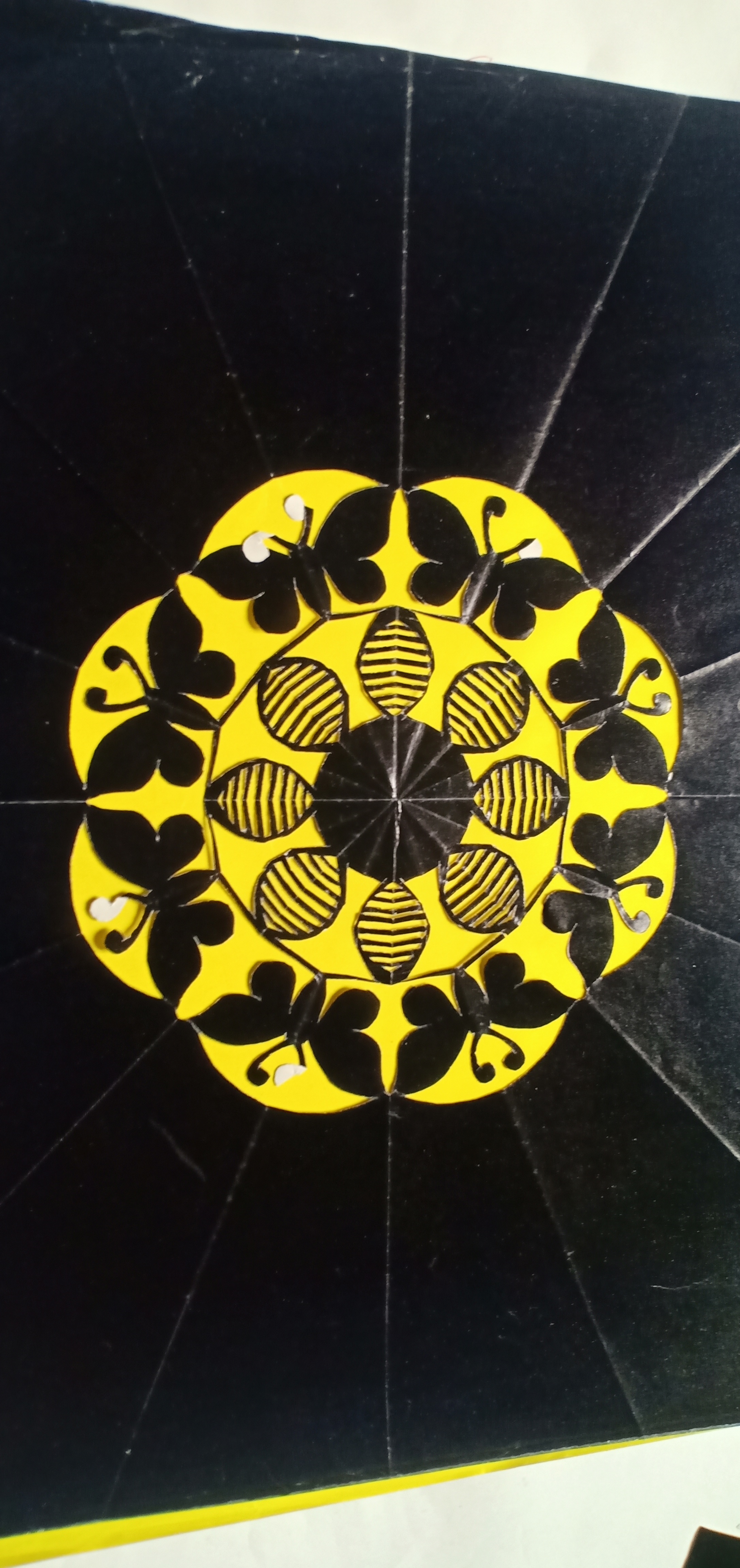 Thu Sep 26, 5:30 PM
Budala Devakiran
I wanted to conduct Creative Art and Craft workshop for interested children and adults. We have already conducted workshops and exhibition to government, social welfare, and private schools of Telangana and AP. This program of art with paper was identified by National Handicrafts, New Delhi. The main motto of this workshop is to develop creative skills, develop interest, develop knowledge of art and craft. Through this workshop, the children and adults will be educated and will be inculcated the skills of concentration, knowledge and all other educational and developmental skills.
6379
Let's talk podcasts!
Fri Sep 27, 5:30 PM
Goethe-Zentrum in collaboration with lamakaan
Let's talk podcasts!

• What on earth is a podcast?
• What does the world of podcasting look like?
• Who makes podcasts and who listens?

And—

• Do you have a podcast idea you'd like to try out—or one you'd like feedback on?

On the occasion of International Podcast Day, let's get together to explore these questions and bounce around some answers.

You'll meet

Other podcast enthusiasts from the city
Folks curious about this exciting media form
Makers of podcasts

Be there! Bring yourself, a smart phone and your earbuds, and listen in!

When: 5:30 p.m., Friday, 27 September
Where: Lamakaan, Banjara Hills, Hyderabad

(Logos of Goethe-Zentrum, SunoIndia and Bol Hyderabad 90.4FM)

6378
Songs of Our Soil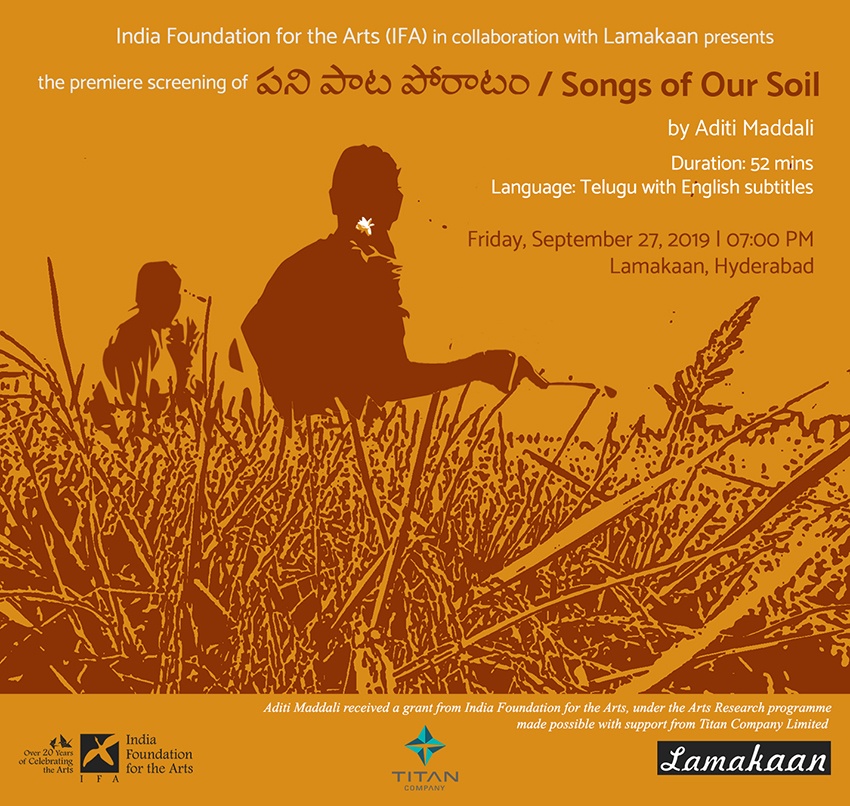 Fri Sep 27, 7:00 PM
India Foundation for the Arts (IFA) & Lamakaan
India Foundation for the Arts (IFA) in collaboration with Lamakaan presents
the premiere screening of

Songs of Our Soil
by Aditi Maddali
Duration: 52 mins | Language: Telugu with English subtitles

Friday, September 27, 2019 | 07:00 PM | Lamakaan, Hyderabad
Off Road 1, Near GVK Mall, Banjara Hills, Hyderabad - 500 034

Join us for the premiere screening of Songs of Our Soil followed by a discussion with the filmmaker Aditi Maddali and writer - scholar Dr Gogu Shyamala.

Through Uyyala songs, an agricultural tradition rooted in the political expression of women in Telangana, Songs of Our Soil traces the histories of their resistance and memories of disillusionment. By looking at women's participation in major political movements, from the Telangana People's Movement to the demands of justice from the contemporary Mallana Sagar Irrigation project, this film attempts to complicate the relationship between memory, history and cultural production.

Aditi Maddali is a Mumbai-based researcher and multimedia producer. She is currently pursuing an MPhil in Women's Studies.

Aditi Maddali received a grant from India Foundation for the Arts, under the Arts Research programme made possible with support from Titan Company Limited.

ALL ARE WELCOME!!!


6348
Woodcut Printmaking Workshop
Sat Sep 28, 10:30 AM
Puja Chauhan
This two day workshop is for beginners.During this workshop participants will learn the technique of woodcut printmaking which is one of the oldest printing method. Participants will learn from preparing a 2D visual image to carving it on a flat piece of wood to finally printing it in black and white. Participants can bring a drawing or an image they want to work on or they can come unprepared. Each participant will get to print three identical prints of the composition. All the materials will be provided during the workshop.
6398
Write Club Saturday General #215
Sat Sep 28, 3:00 PM
Write Club Hyderabad
Write Club Hyderabad helps you pen your thoughts, spill your mind and finally make an appointment with the writer in your head. We conduct free, weekly events that foster writing. Our Meetups aim at helping writers reach their goals in a supportive, collaborative, social setting. Writing doesn't have to be all by oneself. We welcome anyone who writes, regardless of genre, language or age. We have members writing novels, short stories, poetry, screenplays, essays, school reports and more. What we do, basically: One of the members of Write Club (anyone with a participation count over 2 consecutive meetups) hosts a session. They bring forth a theme and writing exercises. We all then write to the host's prompts and guidelines for about an hour. Once we're done writing, we read out our write-ups (optional). We also exchange feedback and constructively critique each other's works. Entry is free, anyone with an interest in writing can walk in. Bring your writing devices and we're all set! We promise to provide you with good coffee and a super-creative conversation. We have Write Club sessions every biweekly on a Saturday afternoon – 3 to 6 PM
6248
Pakitmaar rangmandle
Sat Sep 28, 7:30 PM
darpan theatre
Darpan Theatre is back with their next play Pakitmaar Rangmandal. The play potrays how one can do anything when they're passionate about it. Come to witness the practical problems usually faced by theatre groups, how they cope with it, and in the end how they somehow achieve what they aimed for, because the show must go on!

Written by: Asgar Wajahat
Directed by: Ali Ahmed

28th Sep 2019, Sat
7:30 p.m. onwards
At Lamakaan
6383
Pencil Sketch Workshop
Sun Sep 29, 10:30 AM
Manoj Tarun
This is a pencil sketching workshop where you can learn basics in sketching and several techniques of shading which helps you to make a portrait drawing.
6361
Four-Play
Sun Sep 29, 7:30 PM
Sas3 Dancing feet
Four-Play is a piece of performance art curated by Patruni Sastry in which the subject will be playing few games names EGO, POWER, LUST AND Seduction. a performance piece involving body , art and how body becomes the part of art Performance art is a performance presented to an audience within a fine art context, traditionally interdisciplinary. Performance may be either scripted or unscripted, random or carefully orchestrated, spontaneous or otherwise carefully planned with or without audience participation. The performance can be live or via media; the performer can be present or absent. It can be any situation that involves four basic elements: time, space, the performer's body, or presence in a medium, and a relationship between performer and audience. Performance art can happen anywhere, in any type of venue or setting and for any length of time. The actions of an individual or a group at a particular place and in a particular time constitute the work.
6235
Is Kambakht Sathe Ka Kya Karen?
Tue Oct 1, 7:30 PM
Udaan Performing Arts, Hyderabad
The most awaiting play of Udaan is back.'Is Kambakht Sathe Ka Kya Karen'. This play is an adaptation of the Marathi play, 'Sathecha Kay Karaycha', penned by the noted playwright Rajiv Naik and translated into Hindi by Jyoti Subhash.

The story focuses on the tender relationship between a husband and a wife. It tells us about the happily married life of a couple - Abhay, an ad filmmaker and Salma, a lecturer in college. Each of them face different tribulations in their professional lives, but Abhay takes his troubles far too seriously. He is of the opinion that his colleague Sathe does not deserve the recognition he gets. On the other hand, Salma loves her work and does not care about quick promotion and success. She believes that everything should be done with a pure heart. At a peak point, Salma deals with the situation and handles Abhay's frustration. At the end of the play, both build a strong trust in the relationship and create a companionship that surpasses understanding. The twists and turns and the tribulations the couple faces in balancing their married and professional lives form the rest of the story. This play tries to depict that a positive attitude can make things better.


6315
Discussion with Translators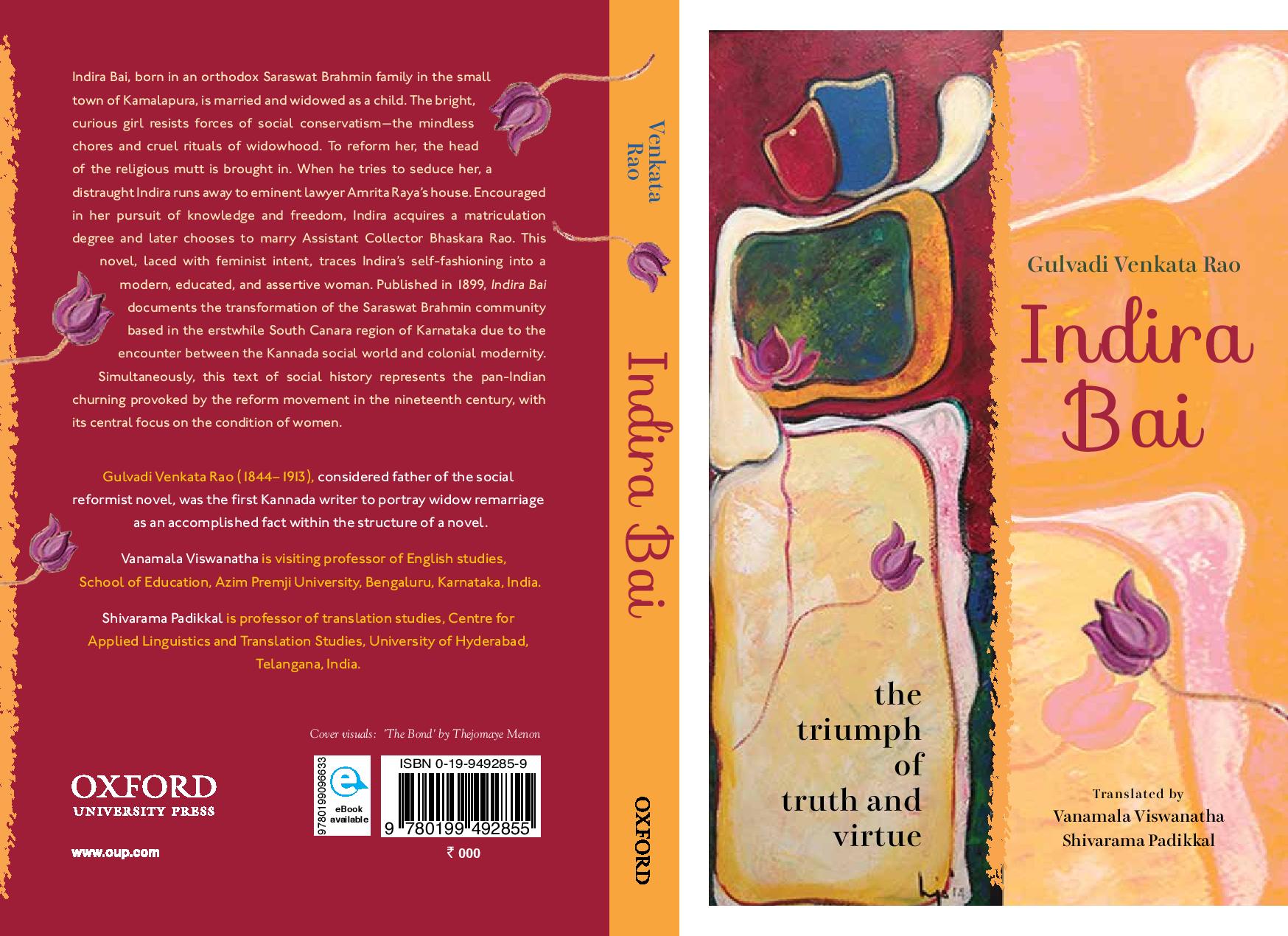 Wed Oct 2, 4:00 PM
Tharakeshwar V.B.
"Indirabayi" was the first social novel in Kannada, published towards the end of the 19th century. Recently it has been translated into English by Prof. Vanamala Viswanatha, Visiting Professor at Azim Premji University, and Prof. Shivarama Padikkal,Professor at University of Hyderabad, and published by Oxford University Press. The present program involves Reading and Discussion with the translators. Dr. Tharakeshwar V.B. of The English and Foreign Languages University, Hyderabad will moderate the discussion.
6367
Pichle Ikkis Saal
Wed Oct 2, 8:00 PM
Udaan Performing Arts, Hyderabad
Udaan Performing Arts Presents its 43rd theatre production 'Pichle Ikkis Saal', Originally written by Dharmakirti Sumant ( Pune ) Translation, Design & Direction by Saurabh Gharipurikar.
6347
Mimicry Meet
Thu Oct 3, 7:30 PM
Baba sharifuddin
This is to give upcoming mimicry artists a chance to know how to perform. An open mic for aspirants and senior mimic's will give them advises after their act.
6221
K Circle Non Competitive Quiz
Sat Oct 5, 4:00 PM
K Circle
Non competitive quiz required for every first Saturday of the month.
Capacity ~ 50 members

6283
Mohiniyattam
Sun Oct 6, 7:30 PM
LasyaDrutha, Centre for performing and fine arts foundation
Mohiniyattam- the lyrical dance form of Kerala

A one and a half hour programme by LasyaDrutha, Centre for Performing and Fine Arts Foundation
6374
Charpai weaving
Wed Oct 9, 10:30 AM
Govt. of Telangana, Industries & Commerce Dept
Charpai weaving with Mr. Hem Singh artisan from Bikaner Rajasthan. Workshop will be conducted over a duration of 2 days on 9th and 10th oct, 7hrs on each day including lunch break. Can use the open air theater area-outdoor for this. 20-30 people can be accomodated.
6372
KAAVAD workshop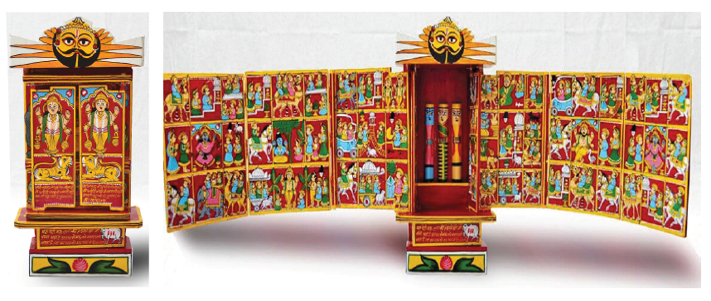 Wed Oct 9, 10:30 AM
Govt. of Telangana, Industries & Commerce Dept.
Kaavad is a traditional visual story telling device of Rajasthan. It is a portable wooden shrine, with visual illustrations of mythological and folk tales painted on wooden panels. The storyteller opens them in sequence of the events of his narration. The motto of the Kaavad was to spread the religious and social importance in public life and also record ones family history.
6373
KAAVAD workshop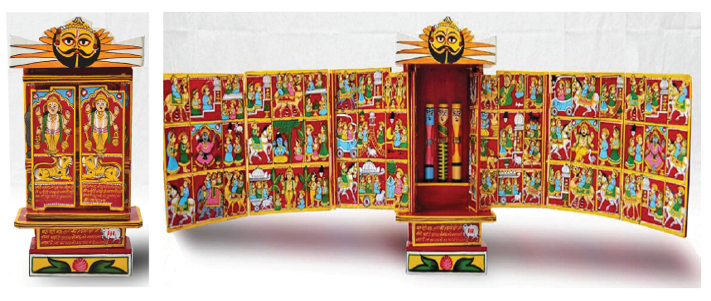 Thu Oct 10, 10:30 AM
Govt. of Telangana, Industries & Commerce Dept
Kaavad is a traditional visual story telling device of Rajasthan. It is a portable wooden shrine, with visual illustrations of mythological and folk tales painted on wooden panels. The storyteller opens them in sequence of the events of his narration. The motto of the Kaavad was to spread the religious and social importance in public life and also record ones family history.
6356
Chuhal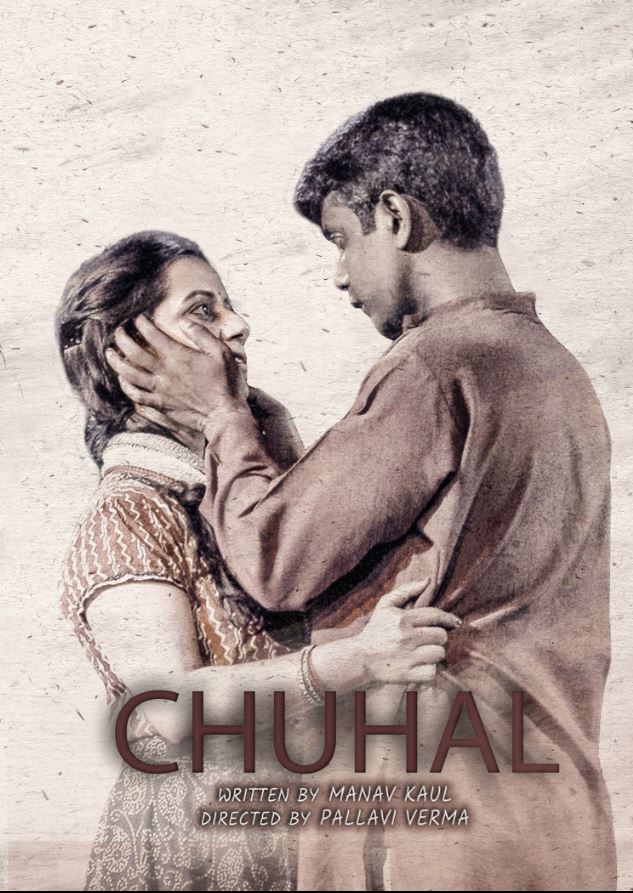 Sat Oct 12, 8:00 PM
kissago Theatre
The story begins when Sudheer comes to 'see' Aarti for marriage and goes on to evaluate, through these two characters, the existentialist tussle between what one has to be vs what one wants to be, how one chooses to live vs how one wishes to live. Aarti has this unusual idea of role playing each other in order to momentarily be what they each wish to be. It turns out to be more than just 'Chuhal' (meaning playful tease) and starts getting serious. But, does it help them answer their questions? Does it raise more questions? Watch this play to see where it goes.

Written by - Manav kaul
Directed by - Pallavi Verma
6388
Fridge Magnet Making Workshop
Sun Oct 13, 12:00 PM
Pragya Mishra
In this workshop, we'll be making fridge magnets using wooden slices and you'll learn:
1.) Basics of Acrylic colors.
2.) How to paint on wooden slice.
3.) How to convert it into a fridge magnet.
You can also takeaway the four fridge magnets made by you.
Eligibility: +5 years
Fees: 600/- (including takeaway material)
All the material will be provided.
For registration/more information contact: 8437185825


6366
Launching of Marathi Novel
Sun Oct 13, 4:00 PM
Anant Joshi
The Novel " Damodarchya Tieawar " is penned by Anant Joshi .The subject of novel is corruption in impersonation of workers in imaginary Govt. coal co. Ramgadh Coalfields Ltd. Zharkhand ,on the banks of Damodar river.The tragic story of Jaggu Manjhi , a poor impersonator and his wife Radha has been depicted. Jaggu is impersonating Ramnaresh Yadav at coal loading point at railway yard merely at Rs 150 per day .Ramnaresh is drawing Rs 20000 per month salary and doing his business of Milk supply and buffalo breeding.The novel is also describing the Coal Mafia and its link with corrupt officials.
The author has earlier penned a novel ,,Beg your pardon " originally in Marathi and is translated in Hindi and English.(available on amazon india site).
This novel "Damodarchya Tirawar " is also translated in English by name "On the banks of Damodar " by Gyan books ,N.Delhi and is also availavble on amazon india.
Dr.Mrs.Vidya Deodhar ,president Marathi Sahitya Parishad ,Govt of Maharashtra is likly to launch the book .Mr Ramdas Kamath ,a known person at Laamakaan will also be invited.
6284
The mesmerising Enchantress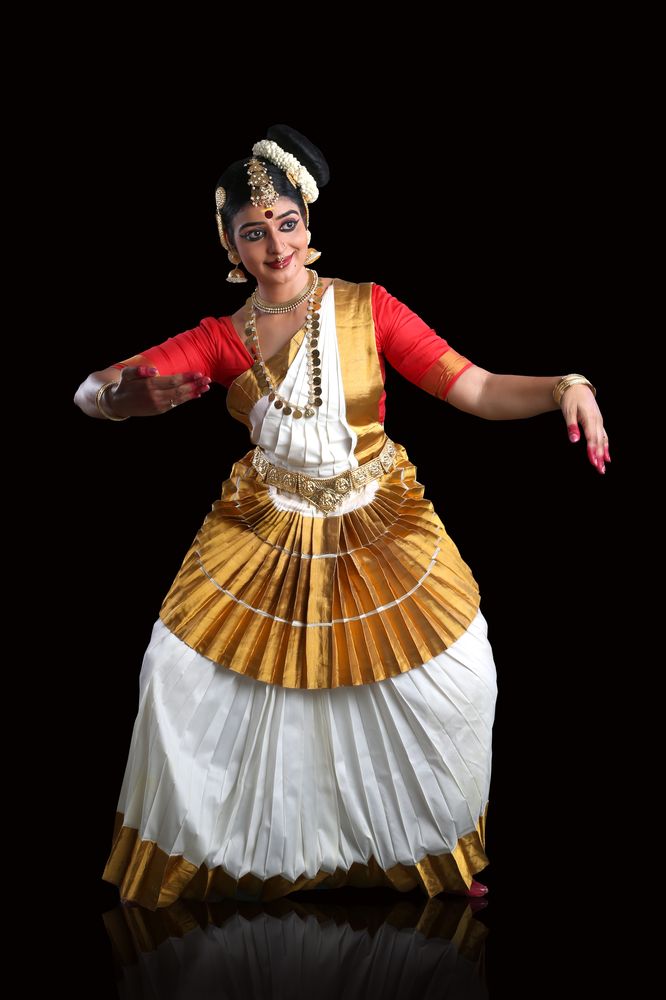 Sun Oct 20, 7:30 PM
LasyaDrutha, Centre for performing and fine arts foundation
A one and a half hour programme by LasyaDrutha, Centre for Performing and Fine Arts Foundation

6355
Wild Karnataka:Documentary
Tue Oct 22, 7:30 PM
Rupa Saumil/Amoghavarsha JS
Portraying the state with the highest number of Tigers and Elephants using the latest in technology, Wild Karnataka is a historical masterpiece showcasing the state, its flora, fauna and its sheer natural beauty. Covering every habitat across four years to document and celebrate the spectacular diversity of a single Indian state. Filmed fully in 4K, using not just aerial, but hidden cameras, the film reveals some of the most intimate moments of natural history.

It took 4 years to film, footage worth 400 hours gathered in the making of this 54-minute documentary. Created by Amoghavarsha and team, narrated by Sir David Attenborough.